You are viewing Bravest Warriors on Dubbed-Scene.com. Bravest Warriors English Dubbed | Subbed online. View Bravest Warriors and other episodes in high quality streaming for FREE.
Bravest Warriors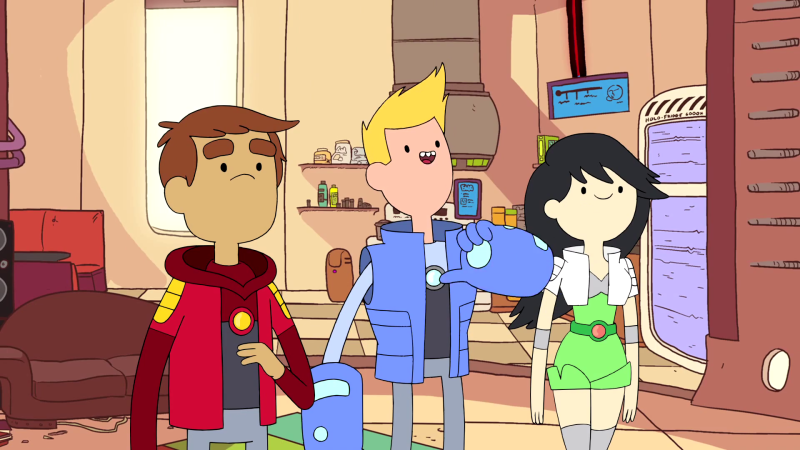 Series Information:

Title: Bravest Warriors

Genres: comedy, science-fantasy

Status: Ongoing

Summary:
Set in the far future, the series follows four teenaged heroes-for-hire as they warp through the universe to save adorable aliens and their worlds using the power of their emotions. The animated series began streaming on Frederator's Cartoon Hangover channel on YouTube from November 8, 2012. The series is based on a short produced for Frederator's Nicktoons Network animation incubator series Random! Cartoons that aired on January 10, 2009. A comic book adaptation published by Boom! Studios launched on October 24, 2012.
Watch episodes of Bravest Warriors:
| | |
| --- | --- |
| | Click here to join and Like us on Facebook ▪ Are you experiencing problems with this video? Please refresh the page. If this does not work please clear cache and refresh the page again. Still don't work? Some videos take about a minute or two to load. If they fail to load, you can refresh the video by pressing F5 or CTRL-R. ▪ We work hard to maintain this website so please NO inappropriate, racist, or hateful comments. Then click this link to state what the video is and the problem you are having with it. Problems With Video |