You are viewing Galactik Football on Dubbed-Scene.com. Galactik Football English Dubbed | Subbed online. View Galactik Football and other episodes in high quality streaming for FREE.
Galactik Football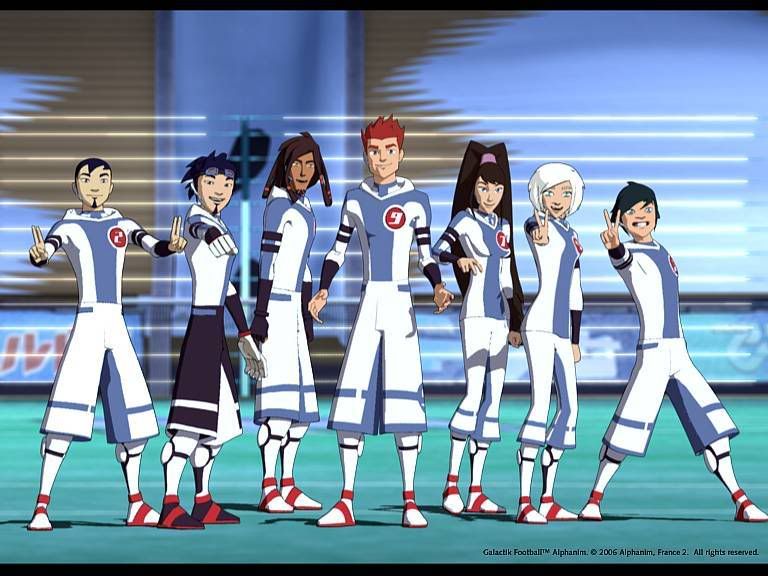 Series Information:

Title: Galactik Football

Genres: action, comedy, fantasy, romance

Themes: football, robotic

Status: 3 June 2006 – present
Summary:
The story begins during a football match between the home team of planet Akillian and the Shadows. As Aarch, captain of the Akillians, takes a direct free kick, an explosion is heard and an avalanche sweeps over the stadium, marking the beginning of the Akillian Ice Age and the loss of The Breath, Akillian's Flux.
Watch episodes of Galactik Football:
| | |
| --- | --- |
| | Click here to join and Like us on Facebook ▪ Are you experiencing problems with this video? Please refresh the page. If this does not work please clear cache and refresh the page again. Still don't work? Some videos take about a minute or two to load. If they fail to load, you can refresh the video by pressing F5 or CTRL-R. ▪ We work hard to maintain this website so please NO inappropriate, racist, or hateful comments. Then click this link to state what the video is and the problem you are having with it. Problems With Video |