You are viewing Samurai Jack on Dubbed-Scene.com. Samurai Jack English Dubbed | Subbed online. View Samurai Jack and other episodes in high quality streaming for FREE.
Samurai Jack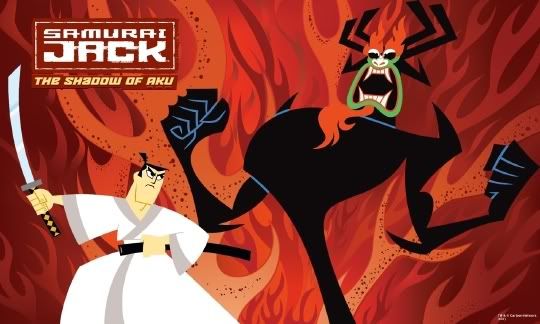 Series Information:

Title: Samurai Jack

Genres: adventure, cartoon, historical, samurai

Vintage: late 1990's

Status: completed
Summary:
In the distant past, a Japanese samurai embarks on a mission to defeat the evil shape-shifting wizard Aku. Before he can complete his task, though, he is catapulted thousands of years into the future. He finds himself in a world where Aku now enjoys complete power over every living thing. Dubbing himself "Jack," he sets out on a new quest--to right the wrongs that have been done by his enemy and to find a way back to his own time so he can destroy the evil for good.
Watch episodes of Samurai Jack:
| | |
| --- | --- |
| | Click here to join and Like us on Facebook ▪ Are you experiencing problems with this video? Please refresh the page. If this does not work please clear cache and refresh the page again. Still don't work? Some videos take about a minute or two to load. If they fail to load, you can refresh the video by pressing F5 or CTRL-R. ▪ We work hard to maintain this website so please NO inappropriate, racist, or hateful comments. Then click this link to state what the video is and the problem you are having with it. Problems With Video |