You are viewing Ayashi No Ceres on Dubbed-Scene.com. Ayashi No Ceres English Dubbed | Subbed online. View Ayashi No Ceres and other episodes in high quality streaming for FREE.
Ayashi No Ceres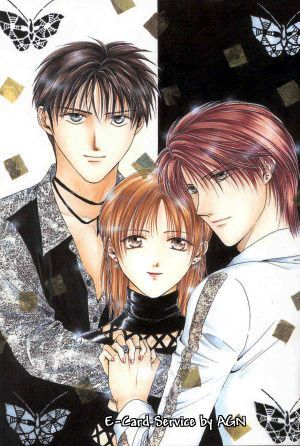 Series Information:

Title: Ayashi No Ceres

Genres: adventure, comedy, horror, psychological, romance, supernatural

Vintage: 04/20/2000 to 09/28/2000

Status: Completed, 24 episodes

Summary:
Ceres was a tennyo (Celestial maiden) who came down from the heavens to bathe in a stream. She hung her hagoromo (robe) on a tree nearby, which was her key to returning to the heavens. But the robe was stolen and the man who had stolen it forced her to become his wife, thus producing a family full of human and tennyo blood mixed. Now, in modern day time, Aya Mikage is a descendent of Ceres, and has quite an ammount tennyo blood. On her 16th birthday, she and her twin brother, Aki, are thrown a party. At the "party", Aya's grandpa plans to kill her, for she has tennyo powers unlike the rest of the family, and can actually become Ceres herself and destroy the Mikage family. Aya, however, can switch back, so this transformation happens quite frequently. With protector Yuuhi by her side, it is up to Aya to control Ceres and keep her from coming back, but her relationship with an ex-worker for her evil grandpa may be a distraction.
Watch episodes of Ayashi No Ceres:
| | |
| --- | --- |
| | Click here to join and Like us on Facebook ▪ Are you experiencing problems with this video? Please refresh the page. If this does not work please clear cache and refresh the page again. Still don't work? Some videos take about a minute or two to load. If they fail to load, you can refresh the video by pressing F5 or CTRL-R. ▪ We work hard to maintain this website so please NO inappropriate, racist, or hateful comments. Then click this link to state what the video is and the problem you are having with it. Problems With Video |